Clients
---
The NASDAQ OMX Group, Inc.

The NASDAQ OMX Group, Inc. (NASDAQ: NDAQ) is the world's largest exchange company. It delivers trading, exchange technology and public company services across six continents, with more than 3,600 listed companies. NASDAQ OMX offers multiple capital raising solutions to companies around the globe. NASDAQ OMX technology supports the operations of over 70 exchanges, clearing organizations and central securities depositories in more than 50 countries.
NVIDIA Corporation

NVIDIA Corporation (NASDAQ: NVDA) awakened the world to the power of computer graphics when it invented the GPU in 1999. Since then, it has consistently set new standards in visual computing with breathtaking, interactive graphics available on devices ranging from tablets and portable media players to notebooks and workstations. NVIDIA's expertise in programmable GPUs has led to breakthroughs in parallel processing which make supercomputing inexpensive and widely accessible. The company holds more than 1,100 U.S. patents, including ones covering designs and insights which are fundamental to modern computing.
Del Monte Foods, Inc.

Del Monte Foods, Inc. (NYSE: DLM) is one of the country's largest and most well known producers, distributors and marketers of premium quality, branded food and pet products for the U S retail market generating, approximately $3.6 billion in net sales in fiscal 2009. With a powerful portfolio of brands including Del Monte, S&W, Contadina, College Inn, Meow Mix, Kibbles 'n Bits, 9Lives, Milk-Bone, Pup-Peroni, Meaty Bone, Snausages and Pounce, Del Monte products are found in eight out of ten U.S. households. The Company also produces, distributes and markets private label food and pet products.
ev3 Inc.

ev3 Inc. (NASDAQ: EVVV) is a global leader and best-in-class technology provider for specialists treating a wide range of vascular diseases and disorders. ev3 is committed to the peripheral vascular and neurovascular markets offering a comprehensive portfolio of treatment options, including the primary interventional technologies used today - peripheral angioplasty balloons, stents, plaque excision systems, embolic protection devices, liquid embolics, embolization coils, flow diversion, thrombectomy catheters and occlusion balloons..With a legacy in technology development and innovation, ev3 is helping endovascular specialists around the world perform more efficiently, effectively and predictably.
Moody's Corporation

Moody's Corporation (NYSE: MCO) is the parent company of Moody's Investors Service, which provides credit ratings and research covering debt instruments and securities, and Moody's Analytics, which encompasses the growing array of Moody's non-ratings businesses including risk management software for financial institutions, quantitative credit analysis tools, economic research and data services, data and analytical tools for the structured finance market, and training and other professional services. Moody's is an essential component of the global capital markets, providing credit ratings, research, tools and analysis that contribute to transparent and integrated financial markets. The Corporation, reported revenue of $1.8 billion in 2009, employs approximately 4,000 people worldwide and maintains a presence in 27 countries.
Sigma Designs, Inc.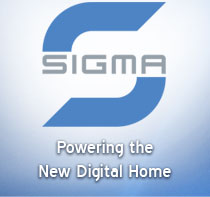 Sigma Designs, Inc. (NASDAQ: SIGM) is a leading provider of system-on-chip (SoC) solutions used to deliver entertainment and control throughout the home: Media processing, Home AV networking, Video processing, and Home control. These SoCs are supported with board-level reference designs, sophisticated system software, and technical documentation to form a complete solution for a variety of set-top boxes, consumer electronics, AV network devices, home control systems, and selected commercial systems. Sigma Designs' products are sold worldwide through a direct sales force and distributors. Headquartered in Milpitas, California, the company also has sales offices in China, Denmark, Europe, Israel, Hong Kong, Japan, Korea, and Taiwan.
UC Davis, Graduate School of Management

For a century, UC Davis has served the public as a pre-eminent educational institution. As part of the University of California system, it is a world class research campus and one of only 62 universities admitted to the prestigious Association of American Universities. Established in 1981, the UC Davis Graduate School of Management continues to gain greater stature and recognition nationally and internationally. For 15 consecutive years, U. S. News & World Report has ranked the UC Davis MBA program the nation's top 10% of all AACSB-accredited business schools. Only 35 business school in the U.S. share this track record of distinction.
HARVARD | BUSINESS | SCHOOL

We educate leaders who make a difference in the world. For nearly a century, our faculty have drawn on their passion for teaching, their experience in working with organizations worldwide, and the insights gained from their research to educate generations of leaders who have shaped the practice of business in every industry and in every country around the world.
"The ability to go to one
place to find all the
relevant information when
researching a stock is a
huge time saver and is a
real game changer for the
business in terms of
workflow management."

Rob Feinblatt, Managing
Partner at a Hedge Fund